W+K | INSTANAPZZZ
Are you constantly tired? Overworked? Unhappy? Do you like napping but don't, because you are a normal working adult?
Introducing… InstaNapzzz! The glasses that make you look awake even when you're not.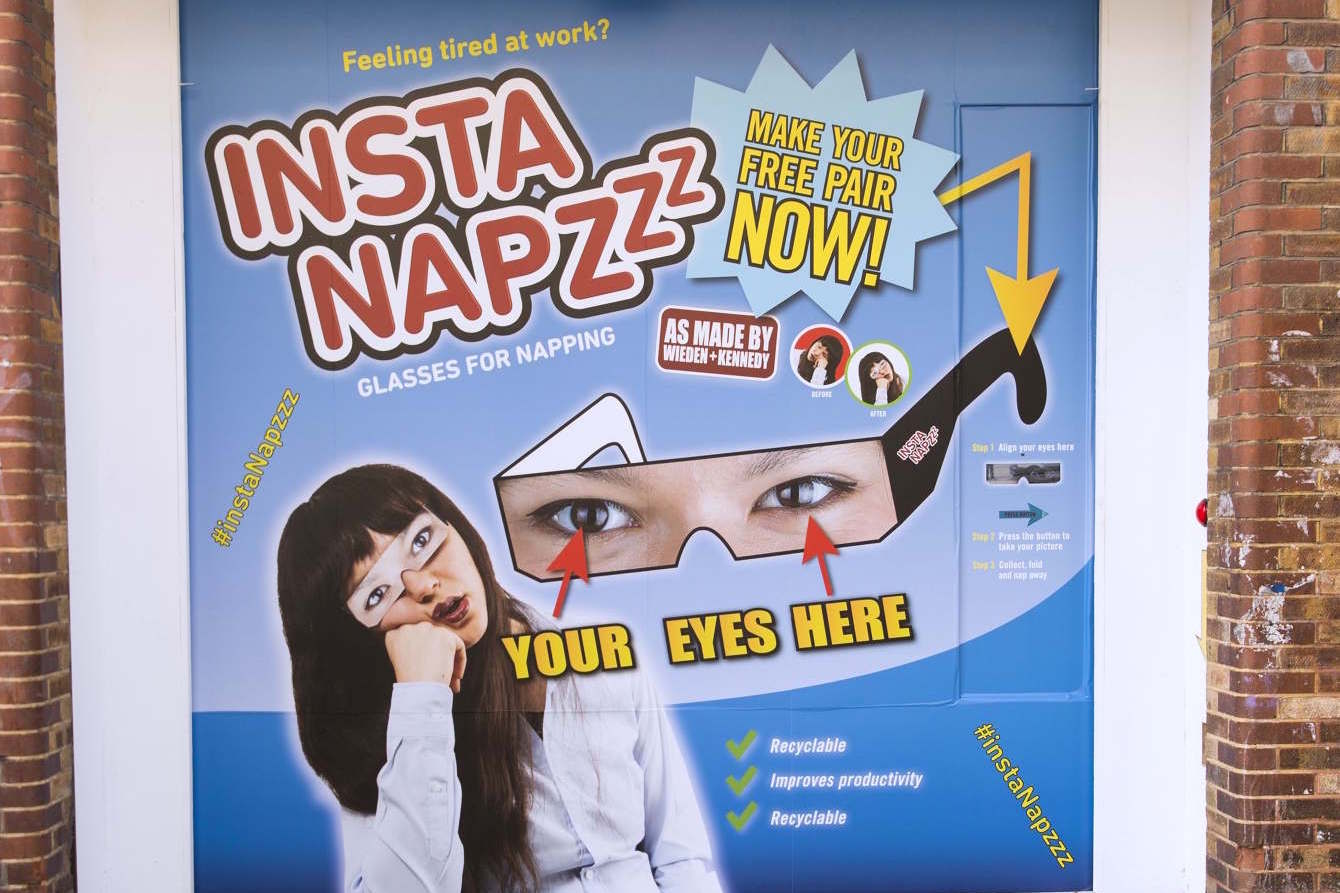 Clearly much needed recyclable glasses that improve productivity and are also recyclable!



Many claimed, many shared...


---
Made at W+K London, in collaboration with Sam Part.
Press: W+K's website, W+K's blog, Lürzer's Archive, Little Black Book, It's Nice That, etc!graphics, inc., Creative Review, Time Out April 14-20 2015, Game of Thrones S05 E01.