W+K | INSTANAPZZZ
Are you constantly tired? Overworked? Unhappy? Do you like napping but don't, because you are a normal working adult? Introducing… InstaNapzzz! The glasses that make you look awake even when you're not.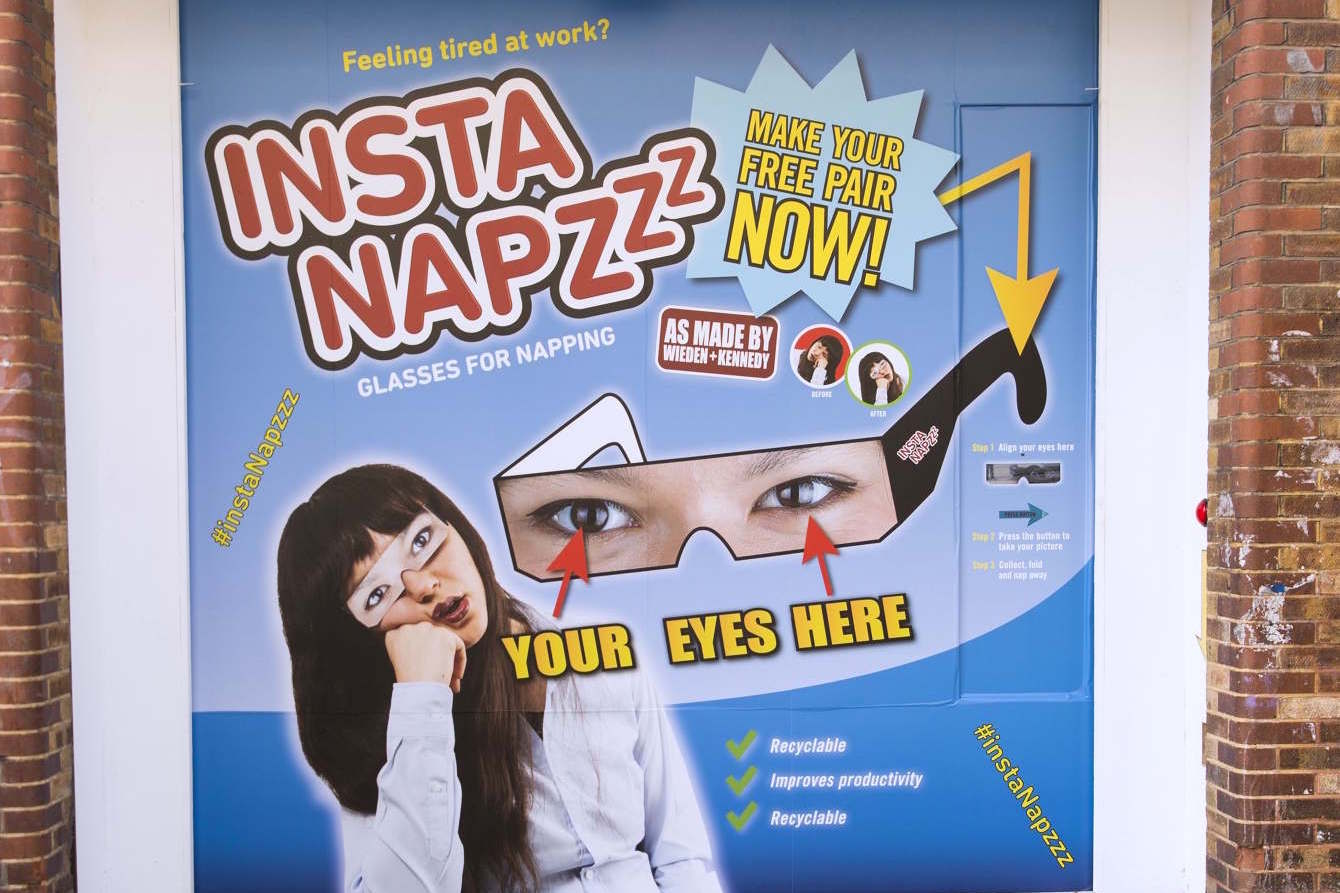 Clearly much needed recyclable glasses that improve productivity and are also recyclable!


---
Made at W+K London, in collaboration with Sam Part.
Press: W+K's website, W+K's blog, Lürzer's Archive, Little Black Book, It's Nice That, etc!graphics, inc., Creative Review, Time Out April 14-20 2015, Game of Thrones S05 E01.